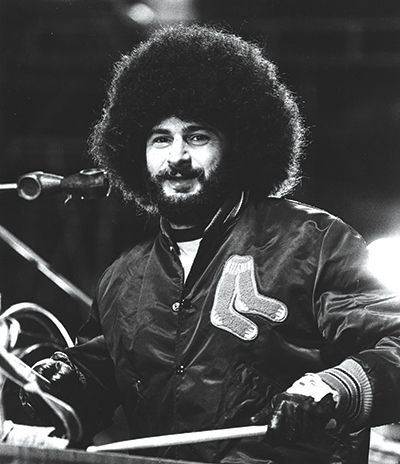 Legendary drummer Sib Hashian made music history by joining Boston in 1975 to record their self-titled debut album, which became an overnight sensation—released by Epic in August 1976, Boston broke records to become the best-selling debut album in the US at the time. Hashian's steady, energetic drumming anchored classic tracks like 'Peace of Mind,' 'Foreplay/Long Time,' and 'More Than a Feeling,' which Rolling Stone later praised as "a cathedral to young-adult male romantic yearning, with every second scientifically crafted for maximum impact—right down to Sib Hashian's climactic drum fills in the final fade-out."

Hashian returned to the studio for the band's second album, Don't Look Back, released in 1978, again providing the consistent rhythms for hit songs like 'Don't Look Back,' 'A Man I'll Never Be,' and 'Feelin' Satisfied.' With Boston, Hashian toured the country and the world, performing before sold-out crowds at legendary venues like NYC's Madison Square Garden, London's Rainbow Theatre at Finsbury Park, and Tokyo's Budokan.

Following his time with the group, Hashian played drums on Boston guitarist Barry Goudreau's 1980 solo album, and occasionally gigged with Goudreau and fellow former bandmates Fran Sheehan and Brad Delp. He later recorded with Sammy Hagar as an unofficial member of The Waboritas, and alongside Goudreau in Ernie Boch, Jr.'s band Ernie and the Automatics.

A civic-minded individual, Hashian served his country as a First Lieutenant in the Vietnam War, and remained involved with charities including My Brother's Table and the Doug Flutie Foundation. The Sib Hashian Scholarship Fund will keep his legacy alive by funding music and arts programs in the public school systems.